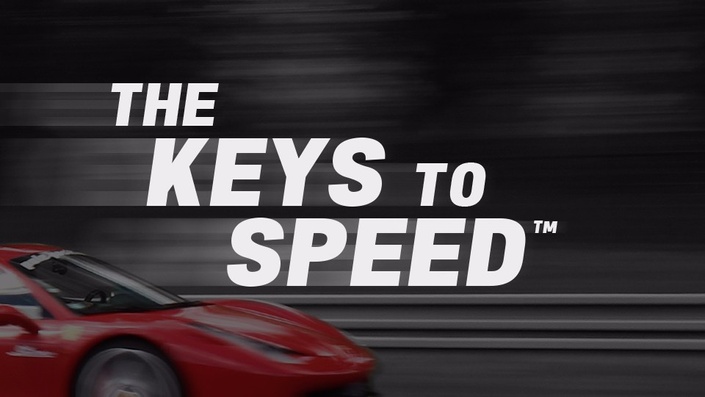 The Keys to Speed
Online racing school designed for players of Forza, GT Sport, or any racing simulator.
Watch Promo
Imagine driving on your favorite track and being seconds faster.
No more watching others pull away after a turn. Now you are the one people want to beat.
It's easier than you think - with the right training and knowledge.
Introducing the Keys to Speed™
The Keys to Speed is a collection of training materials that will show you how to turn faster laps in Forza Motorsport, Forza Horizon, Gran Turismo Sport or any racing simulator.
Here are some of the things you will learn:
How to find the fastest line through different types of turns
When and how to brake efficiently
How to use the throttle and shifting to get more from your car
Passing strategies and mental techniques to outperform other racers
We cover all of this and more in detailed video lessons.
A Complete Learning Experience
After joining you get immediate access to all the material so you can learn at your own pace:
Over 50 video lessons broken into 9 easy-to-follow sections
Drills to help you practice
Quizzes to test your knowledge
Downloadable cheat sheets to give you an edge
Discussion and comments to answer any questions you have as you go through the course
Keys to Speed also includes a 30-day money-back guarantee. The only thing you have to lose is time on your laps.
Here's What Other Students Are Saying
"The information you supply has completely changed my sim racing...and other racers have commented on my newfound pace."
–Derek M.
"The techniques have shaved 5-8 seconds off of my lap times. Can't thank you enough!"
–Peter S.
"This course is brilliant"
–Mat B.
"My times have improved noticeably since focusing on your key points and for that I thank you. I'm close to breaking into the top 100 on a couple of leaderboards."
–Tony W.
Knowledge Is Speed.
I guarantee what you learn in the Keys to Speed will make you faster.
You are getting the same information taught in racing schools plus more detail and explanation than you could cover in a single day or two.
It's all here and accessible wherever and whenever - watch on your computer, tablet or phone.
Think of it like going to racing school from the comfort of your home!
How do you know it works? Everything you will learn has been proven on the real and virtual track. And the Keys to Speed includes commentary from the fastest virtual racers in the world. They explain, in their own words, how the same techniques you learn make them the fastest drivers.
Unlock Your Full Potential
Whether you are just starting out or have been into simulation racing for a long time, you deserve to unlock your full potential. Enroll now and become the racer you always wanted to be.
Your Instructor
Anthony Curtis is the founder and lead instructor here at Gallium Racing School. You probably know him as the creator of ForzaTune. Since the late 90s Anthony has spent countless hours studying the physics, strategy and mindset needed to drive well and turn better laps.
His favorite series is Forza Motorsport where he spends way too much time at Mazda Raceway Laguna Seca.
Gallium Racing School is his way of sharing the racing and tuning tips he wishes he had 20 years ago.
Anthony is an engineer and has taught at the university level. He also hosts an automotive how-to channel with over 4 million views.
You can count on him to make hard topics easy-to-understand, and fun to learn.
This course is closed for enrollment.