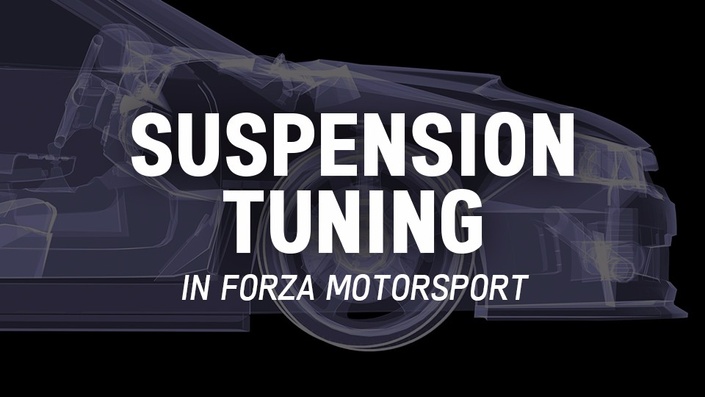 Suspension Tuning in Forza Motorsport
Learn how each part of the suspension affects handling. After this course you will be able to fine-tune your setups for better lap times.
The Challenge with Suspension Tuning
If you ever tried tuning you know there's a lot to consider and no two cars are quite the same. Maybe you spent time reading the detailed explanations inside Forza's tuning menu – only to feel like you're still missing some bits and pieces.
Or maybe you know tuning can give you a big advantage but you've never tried before. In either case you are in the right place!
Introducing an Easier Way to Learn
Our goal is to show you how to make great handling cars whenever you want in Forza Motorsport.
It's not magic. It's simply a matter of knowing what's going on behind the scenes.
In this free course, Dave Lacey takes you on a tour of each suspension component and explains how changes in the tuning menu affect the car.
After completing this class you will be able to make adjustments to stock tunes, and fine-tune base setups provided by apps like ForzaTune. Your cars will be a joy to drive - and give you that extra edge.
What to Expect
After enrolling you will have access to all of the video lectures.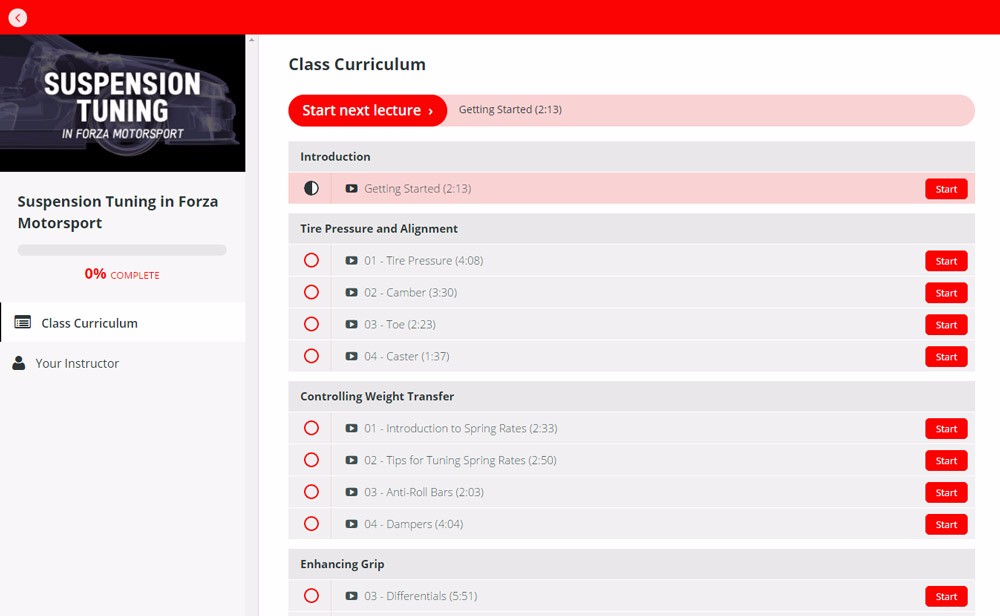 We start with a quick introduction and then jump into the three main sections: setting tires and alignment, controlling weight transfer and enhancing grip.
At the end of the course you can also download a tuning checklist to help you remember everything you learned, and ask questions in the comments section.
This course is free - simply click the "enroll now" button and create a Gallium Racing School account to get started.
Your Instructor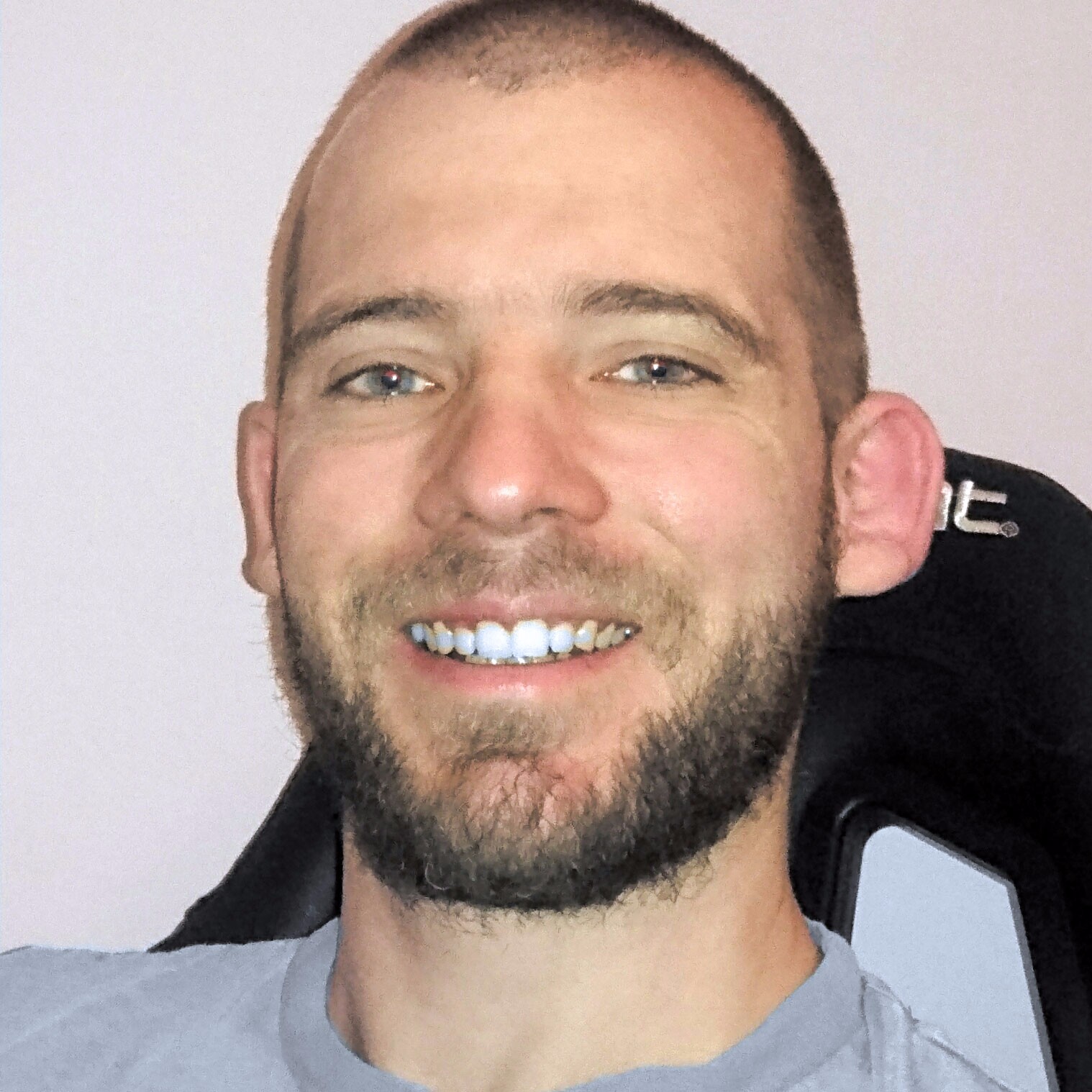 Dave Lacey is founder of the highly active Fast & Clean Racing group for Forza Motorsport, which boasts over 1,000 members and fun, friendly racing competitions. He got his start in the days of Gran Turismo and has been playing Forza since the beginning of the series. He regularly posts top 20 times using his own tunes, and is a real-life driving instructor.
Frequently Asked Questions
When does the course start?
The course will start immediately after you enroll. You can then watch it at your own pace. Or watch it several times!
What do I need to know to take this course?
The course is designed for all experience levels. You should be comfortable with Forza Motorsport 6 or earlier, but you do not need tuning experience. This course also applies to road racing in the Forza Horizon series.
Can I use this with tuning calculators like ForzaTune?
Yes, the knowledge you gain from this course can help you tailor those base setups.